Speak better! Sound better! Succeed!
Founded by renowned speech pathologist Everett Leiter, Confident Speech sets the standard of excellence in speech and voice instruction. For over 20 years, he has helped people learn to pronounce English more clearly, to reduce their accents, and to speak more effectively in business. Our services include:
Accent Modification

Voice Improvement

Business Communication

Presentation training
Clear speech and voice enhance every aspect of your life. You'll sound good to others as they hear you speak, and you'll take pride in knowing that you convey your message with clarity and skill!
Click for a listing of our programs
---
A good speaker is like a good host!
When you speak, think of it as a party. You are the host. Your listeners are the guests. Try to make the "party" an informative experience that is comfortable for your guests.  Click on the video of 10 ways you can be a good host. 
---
Perfect /l/ sound in English
The /l/ sound is a crucial sound to master in English pronunciation.  The most common difficulties are:
Pronouncing /l/ clearly at the ends of syllables and words, and
Distinguishing /l/ from /r/.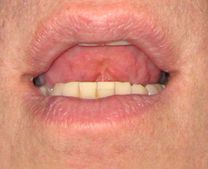 The secret to /l/ is knowing how to place your tongue and lips correctly! Take a look at our 6 tips for mastering the [l] sound.
---

Confident Speech receives 2013 newsletter award
Confident Speech has received the 2013 All Star Award from Constant Contact®, Inc., a trusted marketing advisor to more than half a million small organizations worldwide. Each year, Constant Contact bestows the All Star Award to a select group of businesses and nonprofits that are successfully leveraging online marketing tools to engage their customer base, and drive success for their organization. Confident Speech's results ranked among the top 10% of Constant Contact's international customer base.