Speak better! Sound better! Succeed!
Founded by renowned speech pathologist Everett Leiter, Confident Speech sets the standard of excellence in speech and voice instruction. For over 20 years, he has helped people learn to pronounce English more clearly, to reduce their accents, and to speak more effectively in business. Our services include…
Accent Modification

Voice Improvement

Business Communication

Presentation training
Clear speech and voice enhance every aspect of your life. You'll sound good to others as they hear you speak, and you'll take pride in knowing that you convey your message with clarity and skill!
Click for a listing of our programs
---
Better Hearing and Speech Month Software Sale
---
"Lucky mother" and "Honest Father"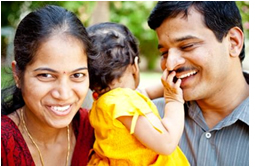 "Lucky Mother" and "Honest Father" are nicknames for two very important vowel sounds in English!  The "Lucky Mother" vowel is in words like "cut," "bump," and "month." The "Honest Father" vowel is in words like "pot," "shock," "palm," and "mop."
Now is the perfect time to master the correct pronunciation these vowels in the words mother and father! In 2013, Mother's Day is celebrated May 12 and Father's Day is June 16. To our readers who are mothers or fathers, we wish you all the best on each of these holidays and throughout the year!
Click to hear the "Lucky Mother" and "Honest Father" vowels.
---
Know your allophones!
What are allophones? They are all the variants of a particular sound or phoneme. Native speakers of a language use the correct ones automatically in just the right places!

Why are allophones so important? If you use the wrong ones when you are speaking English, listeners may not hear you correctly.

Part of any good English accent training program is learning the patterns of allophones.
Click below to see our new 3-minute video on allophones!
---
How to pronounce the "Great Day" diphthong
For better English pronunciation, master the vowel sounds!
"Great Day" is our nickname for one of the English vowels.
The "Great Day" vowel is a special kind of vowel sound. It is a diphthong. A diphthong is actually a single gliding sound consisting of two vowels. Say both words of "Great Day" with the diphthong [ei]. In each word, the vowel glides from [e] to [i]. Other words with this vowel sound are "rain," "date," and "weigh."

Master all of your diphthong pronunciations. It is one of the keys to clear English speech! Click below to watch our 90-second video.  Hear how the "Great Day" vowel should sound!
---

Confident Speech receives newsletter award
Confident Speech is a proud recipient of the All-Star Award from Constant Contact®, Inc., a leading provider of email marketing, event marketing, and online survey tools for small organizations. Confident Speech was selected in 2010 for meeting Constant Contact's best-practice standards for the use of Email Marketing.